Skip to content
TALENT MANAGEMENT
Adding Multiple Surveys to Appraisals
Admins can now add multiple surveys to an appraisal to gather comprehensive employee feedback, providing a holistic understanding of an organisation's performance and identifying areas for improvement.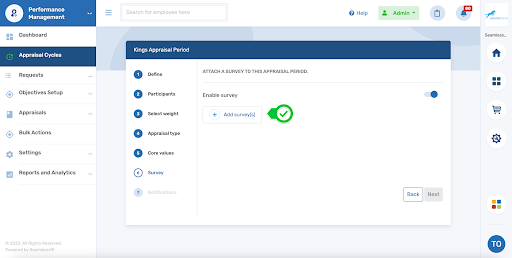 Defining Rating Scales
Now, admins can define their rating scale start and end parameters, creating a rating system that aligns with their company's unique requirements.
They can also achieve a balanced 100% weight distribution, preventing them from saving incomplete or imbalanced ratings.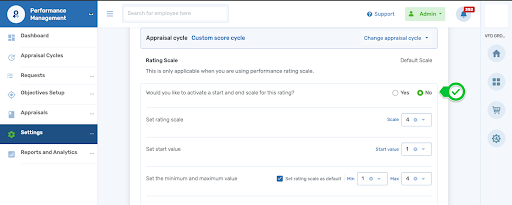 Competencies Export
The competencies of employees in a department or specific job roles can now be exported. This export gives admins a comprehensive overview of all organisational competencies, which may be used to make informed decisions and improve reporting.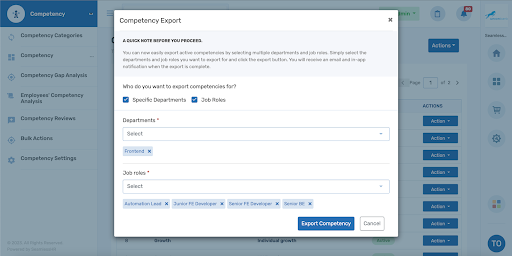 Skipping an appraisal stage for all or specific employees
Admins now have the added flexibility of skipping an appraisal stage for employees in specific departments, job roles, pay groups, employee groups, or for all employees.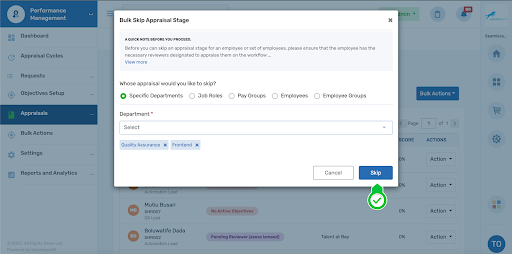 ARC Notifications for ARC Scribes
Admins can now choose whether or not to notify ARC (Appraisal Review Committee) Scribes when the appraisal is pending their review.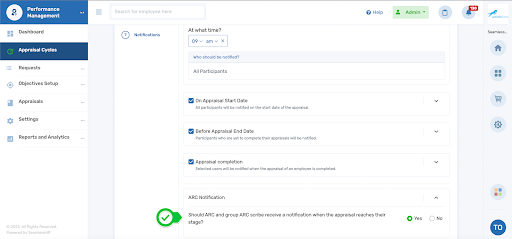 PAYROLL MANAGEMENT
Additional Filters on Auto Updates Pages 
For a better experience while navigating the various auto updates pages, additional filters such as start and end month, employment status, update type etc,  have been added to these pages.

Approvals for External Approvers
External approvers can now approve the requests directly from the application. When a request is initiated, the external approver gets the email and opens the link to view the approval page. 

Fix for personal Relief for Non-Residents in Kenya 
Now, clients in Kenya can set the residence type of their employees from the Job Information section. With this setup, the correct personal relief computation is calculated depending on the residence type selected. 

Addition of WHT set-up 
Now, clients can set up the WHT rates for both Kenyan residents & non-residents from the Tax mode under Payroll Settings.